Unternehmen
Universal vergab Gold an Walking On Cars
Universal Music International hat die irische Band Walking On Cars in Berlin mit Gold für ihre 2016er Single "Speeding Cars" ausgezeichnet. Ihr neues Album "Colours" erscheint am 12. April.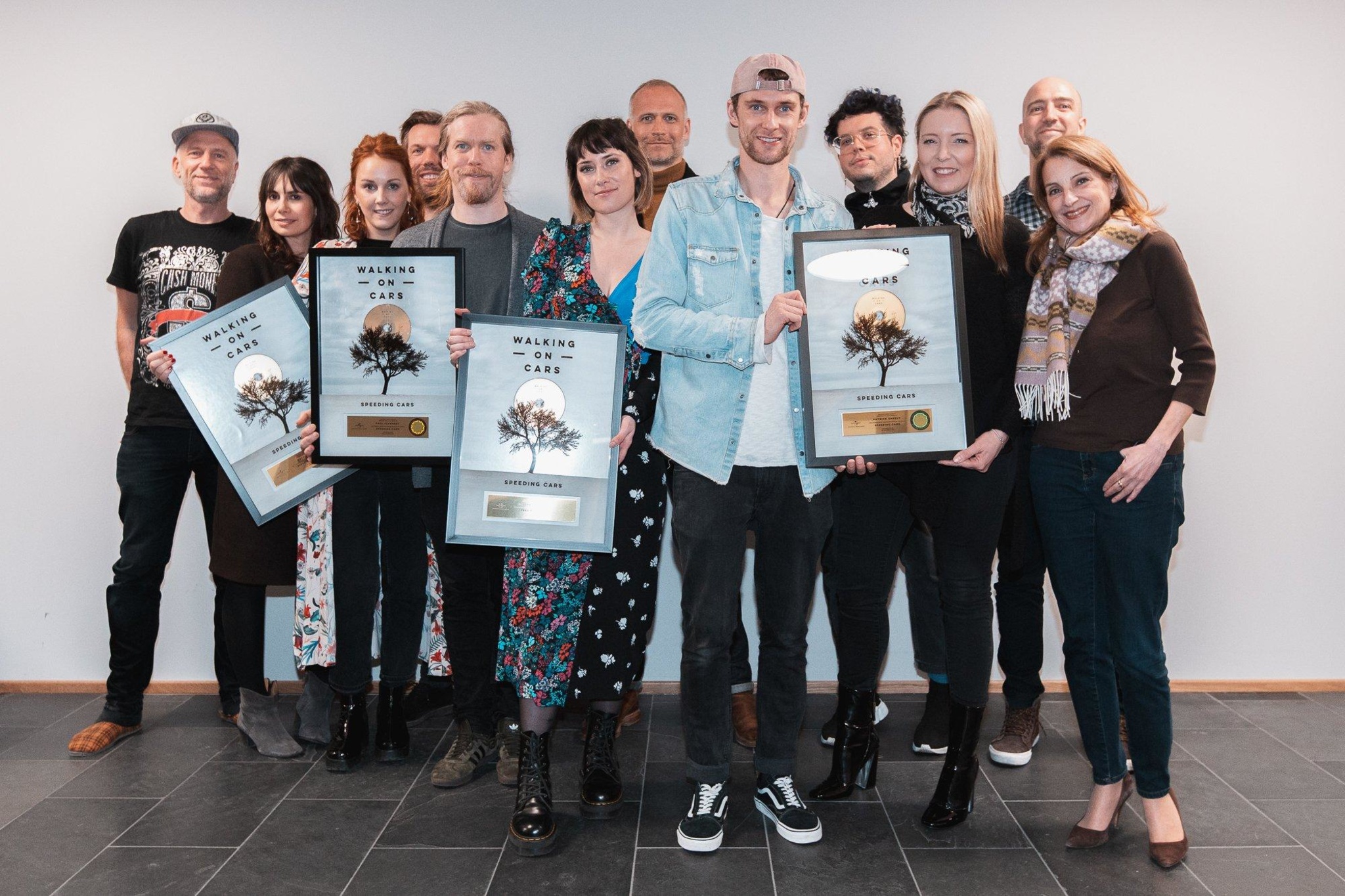 Universal Music International (UMI) hat der irischen Rockband Walking On Cars Gold für ihre 2016er Single Speeding Cars" überreicht. Dazu versammelten sich im Universal-Music-Gebäude in Berlin (von links) Mondmann (Disco Manager UMI), Ute Gottwald (Head of PR UMI), Svenja Bartmus (Product Manager UMI), Jens Winkelmann (Director Marketing Rock UMI), Paul Flannery und Sorcha Durham (beide Walking On Cars), Marc Dutkiewicz (Senior Manager Radio Promo UMI), Patrick Sheehy (Walking On Cars), Nikolas Scheidt (Manager TV Promo UMI), Sabrina Winter (Head Of Radio Promotion UMI), Dennis Lauer (Senior Sales Marketing Manager UMI) und Sandra Kolbeck (Manager TV Promotion UMI).
Mit "Speeding Cars" landeten Walking On Cars 2016 einen internationalen Erfolg. In Deutschland erreichte der Song Rang 18 in den Top 100 Singles der Offiziellen Deutschen Charts und hielt sich 26 Wochen lang in der Hitliste. Am 12. April bringt Universal Music das neue Album der Band auf den Markt, "Colours".